How are we Helping to Combat the Plastic Problem?
Eco friendly flooring, designed and made in the UK. Cableflor are keen as mustard to help reduce, slow down and eventually stop the plastic catastrophe that the world is suffering. One-use plastics are the immediate emergency that needs to be dealt with. For example, plastic used to contain food, drink, beauty products. As well as many other unnecessary product packaging.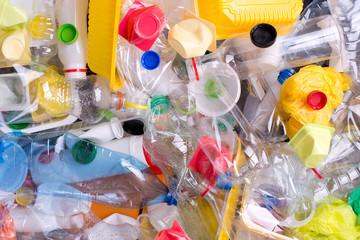 Our company ethos is to ensure that we source our materials from authentic suppliers from the UK. Internally, we will continue to research the best methods in production. We are also keeping a keen eye on the developments in Bio-plastics and other alternatives. However, they aren't quite there yet although they are getting closer.
Reprocessing Plastic Rubbish
What we can do is make something useful and re-usable from some of the existing plastic waste. Exhibition and event flooring is traditionally a huge area of unnecessary waste, often only being in use for a week and then discarded. So, it's a prime target for an environmentally friendly alternative.
This is why our bestseller is smooth black flooring made from plastic waste. These include items such as toys, bottles and tops, CD cases and food packaging.
The plastic waste is cleaned and ground down, then a small amount of virgin material is added. This is required to help the material keep its structural integrity and allow flooring to be made from plastic waste. The production method makes this floor so durable that we give it a lifetime guarantee. Once you have bought it, providing you look after it as per our recommended guidelines, you can use and reuse.
Custom Floor Colours
Our recycled floor is black, due to the many different colours that go into the mix. For other colours we have to use virgin material which we colour to order. However, this also can be recycled and we encourage this through our 'Buy-back' scheme. When you no longer require the floor or simply fancy a change, send us back your flooring and we will grind it down and mould it in to new black floor. In return we will give you a £5 discount, on a like for like basis, off your next order.
And to add to this, our modular floor is the lowest on the market. This simply means we use less total product, which in itself is a good thing, right?
For more information on recycling plastic, please visit: http://www.bpf.co.uk/sustainability/plastics_recycling.aspx
If you would like to know more about making flooring from plastic waste, take a look at our recycled black flooring : https://www.cableflor.co.uk/product/smooth-black/